Our story: from Tanimex-LA to CasNa and C&N
Recently, we are receiving quite a few questions about names related to the Company (cty). So we decided to write a post to answer the questions and at the same time to tell a short story.
Tanimex-LA - The Origin
The English name of the company is Tân An Foods Processing Export Company Limited. However, the company does not only export but also import, and the usual way to name a company at the time (1998) was "Name - IMEX" (Import/ Export). Therefore, the name of the company initially was Tanimex (TAN - IMEX). However, Tan Binh Services & Supplies Import Export Company (in Ho Chi Minh city) was also named as Tanimex then we had to registered the name as Tanimex - LA, which means Tanimex in Tân An city, Long An province.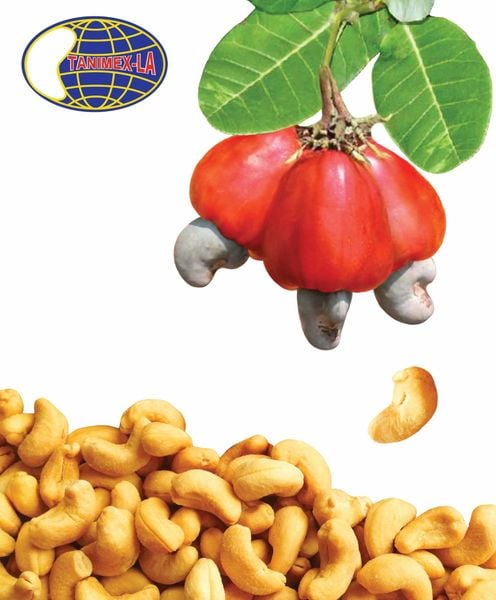 The banner used in international conferences and expos during the early years of 1998
CasNa and C&N - The Project
Since establishment, Tanimex - LA has been focusing on the import/export sector and cashews processing. Most of our clients are from overseas, so the name of Tanimex - LA rarely confuses in domestic and international markets.
Until around 2012, the Board discussed and debated about a PROJECT of INTRODUCING OUR ROASTED CASHEWS LINES to DOMESTIC CUSTOMERS. At this time, roasted salted cashews or roasted cashews with testa shells were not new products in the range. However, these were not popular or recognisable as much as the cashews manufacturers desired. An industry which generated $3.5b in 2019 deserves much more attention than that. Vietnam has surpassed India now to be the number 1 cashews processor and exporter in the world. After a period of pondering, the Board finally approved THE PROJECT and proceeded with hopes.
Roasted cashews with skin - The very first samples for domestic market
Kick start and acceleration
In the early years of the project, the company had to ask for feedback from numerous commercial channels and consumers. We had not got an official name for this product line in Vietnamese market at the time. We still used the name and logo of Tanimex - LA. At the same time, we had to research, test, do trials and do many adjustments to the recipes in order to satisfy consumers' demand. Until 2014 - 2015, we started to get more and more attention and support. At the event of "Vietnam Cashew's Value", our products had the honor to win the first award. Then, we strongly believed that we need a new brand in Vietnam. A brand from Vietnamese for Vietnamese.
Ms Nguyen Thi Nhung introduced our products at "Vietnam Cashew Value" in 2014. We brought 2 products for the contest: honey cashews and wasabi cashews
Ms Nguyen Thi Nhung, the leader of this project had to discuss and work a lot with her colleagues and finally we came up with the name "CasNa". This is a name derived from Cashew Natural. It is our core belief that natural products would be the best for consumers. Meanwhile, the name Tanimex started causing confusion with Tanimex - Tan Binh as mentioned in part 1. Hence, Nhung took the name C&N (CasNa in short) as a way to call the company in Vietnamese market. This name should be considered as a nickname since the registered legal name was not changed at all. And this nick name would help consumers relating to CasNa, our dedicated product line. So, CasNa and C&N were born. This is a premium product line of roasted cashews which Tanimex - LA devoted to Vietnamese market.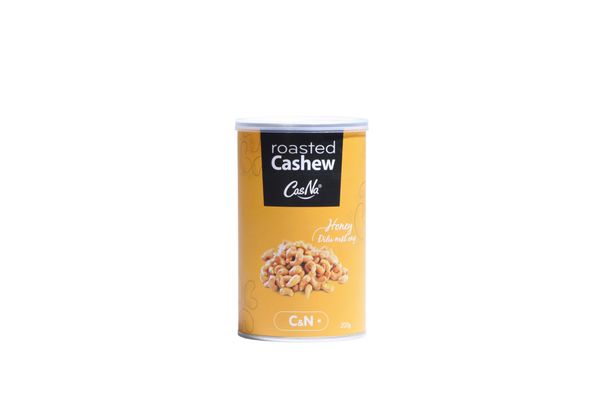 Our signature product - Honey Cashews - in 200g tin packaging.
Our voice in Vietnam market
Since then, we have been really excited to introduce CasNa to the greater public. We have worked hard so our products taste good and look good with competitive prices. Each product possesses a unique taste that has been tried and tested. We tried and developed a lot of samples but only a few were approved to bear CasNa brand. These products must not only taste good but also be good for consumers' health.
CasNa was awarded "Vietnam Value Brand" in 2016
"CasNa is a product from nature" - Mr Nguyen Duc Thanh - Director - always keeps this principle in mind.
In 2015, Tanimex - LA was awarded with "Sustainable Brand" certification. A year later, CasNa received "Vietnam Value Brand" accreditation. On 10th July 2017, the company was delighted and honoured for being selected to be presented to the government of Netherlands, by our Prime Minister Nguyen Xuan Phuc during his trip.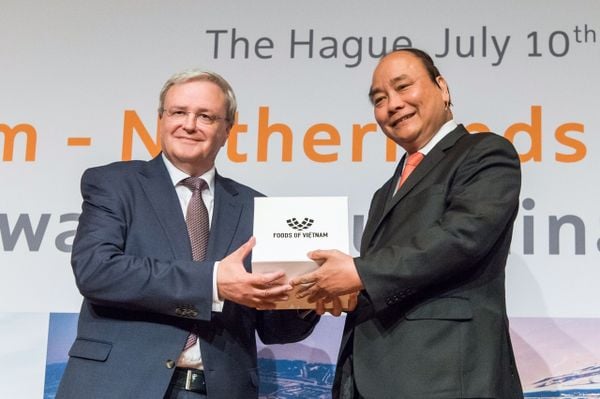 Our Prime Minister Nguyen Xuan Phuc gifted to Netherlands Government a box of 3 products, on 10th July 2017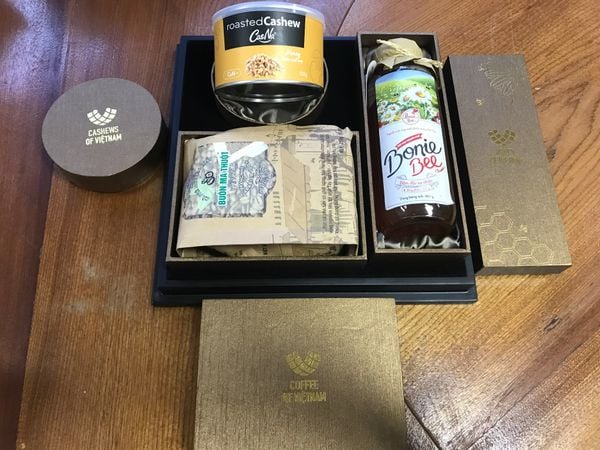 The 3 products are: CasNa cashews, Buon Ma Thuot coffee, and honey from Bonie Bee.
For the past 8 years, Tanimex - LA staff have been always researching and developing new technologies, new recipes to improve the product line.
CasNa is no longer a project, it is our voice of Tanimex - LA in Vietnamese market. Thank you for your unwavering support.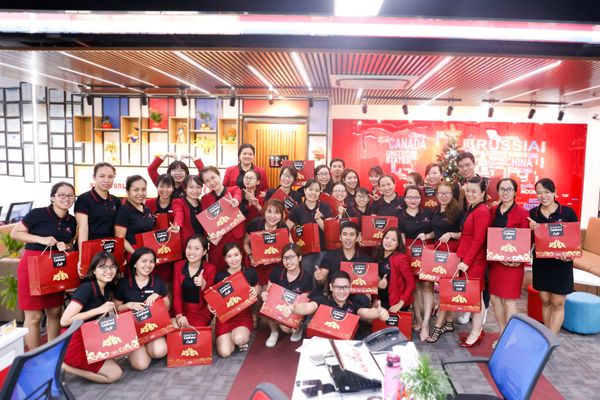 We are proud to introduce our products to consumers and also corporates.